Do mCommerce Apps Cover All The Bases?
June 15, 2022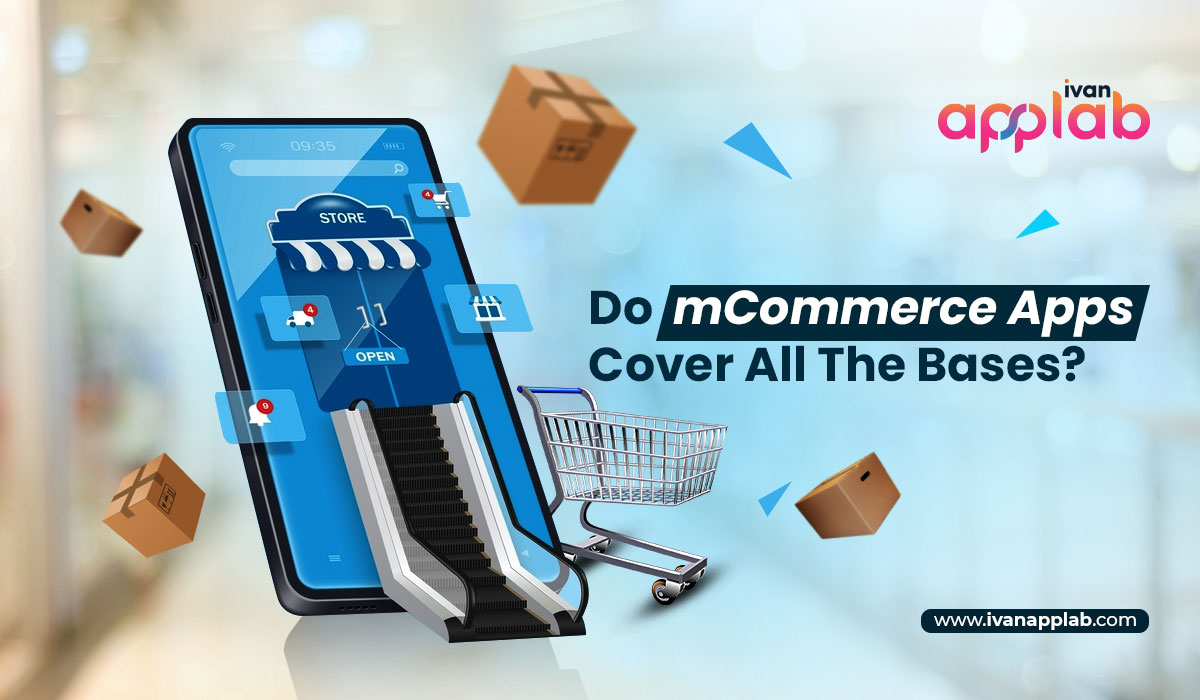 Today, mcommerce involves not just the selling and buying of products via mobile-based apps, there is a range of other applications that mobile commerce is being used for. Since app development no longer costs an arm and a leg app currently there are scores and scores of mobile services serving diverse needs.
You can depend on an experienced mCommerce app development company to create a lucrative app for your business.
Let's have a look at a few of the areas where mCommerce apps are being used.
Ticketing and bookings
Ticket booking for events or travel and more can be carried out directly through mobile apps. Businesses can get bookings via their website or dedicated mobile app and share a virtual QR-based ticket directly to the customer's smartphone. All businesses from gig planners to sports stadiums can maximize their profits from mobile bookings.
Marketing and deals
With the help of GPS-equipped mobile marketing businesses are able to expand their reach to a huge number of customers when they are in the vicinity of their outlet. Keeping mobile app users informed about deals and offers, loyalty programs, and allowing them to find the outlet quickly can lead to considerably higher revenue generation. A mCommerce app development company offers businesses the chance to use these features to make their apps bear some of the load of their work.
On-demand service solutions
mCommerce apps for on-demand service offer businesses platforms that link them to customers that require quick and specific services. The app acts as a middle man between the provider and the customer, offering them a platform to connect with each other and take part in a customer-service provider dynamic.
Pre-orders
Another frequent occurrence is of customers pre-ordering products on their phones before they visit an outlet. Customers make great savings, while businesses make higher sales by readying the item beforehand. In this way you can make sales before even launching a product with the pre-order. These apps also allow customers to book out-of-stock items for later purchase.
Perks of Mobile Commerce Apps
Let's explore the range of advantages of mcommerce apps that businesses large and small can enjoy.
Usability
Typically, smartphone apps built by mCommerce app development companies are appreciated for the smooth user experience it offers customers. These apps are equipped for quick and optimized shopping journeys rendered smoothly navigable and accomplished with a few taps. They lead to considerable higher leads and sales because customers enjoy a far more streamlined journey unlike with other shopping channels.
Marketing
mCommerce apps deliver a advanced means of marketing that businesses can easily exploit to their advantage. For example, apps offer your business a direct link to potential customers, acting as a profitable marketing channel for the sale of products and services to the customer by means of their smartphone.
Fast Transactions
On the whole, the majority of mobile apps are swifter than a conventional website. Simply put, m-commerce apps translate to friction-free and quick transactions for consumers. Time is precious in the world of online commerce, which is why offering consumers the opportunity to purchase goods and services without delays is bound to lead to higher sales.
Tailored content
Based purely on individual preferences and shopping patterns with a mobile app you can deliver personalized content to customers. User location, interests, social media profiles, items viewed, etc. all can be utilized to bring people what they need.
Businesses can create apps that are based on personalized likes and dislikes of their customers as well as their typical purchase patterns. Leveraging data such as user interests, location data, purchase history, browsed products, social media posts and so on, an mCommerce app development company can create an app that engages their customers thoroughly.