Top Trends That Are Going to Determine the Future of Chatbots
July 18, 2022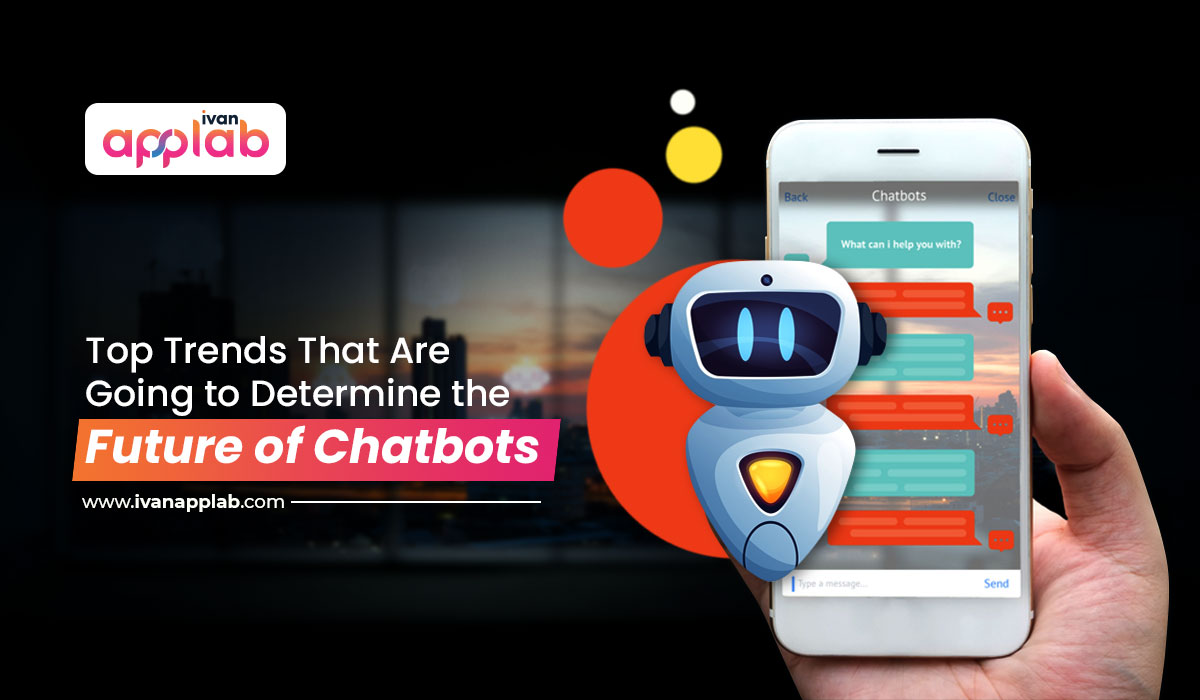 The beginning of a new year is considered as a time for new beginnings. As a result, novel AI technologies, improvements to existing technology tools, and expansion of the market are all likely to follow. Businesses' interactions with each other and with customers being re-examined by artificial intelligence (AI). The use of AI is essential to enabling machine learning and dynamic analysis of automated communications.
AI chatbot app development services are expected to move away from simple customer-focused enquiries to more advanced real-time interactions based on computational modelling in the near future. Business In the last few years, chatbots have grown rapidly and have taken over numerous sectors and internal functions in the company. Your business will expand faster and your brand will be more visible if you keep up with the current AI chatbot trends.
Trends of Chatbot in 2022
It will be fascinating to observe the progression of this technology because a range of 'conversational marketing' strategies are currently being implemented, such as Amazon Alexa, which responds to voice commands, and chatbots integrated into Messenger. Let's take a look at the future of AI chatbot app development services, namely how they will be employed and the trends that are expected to emerge in the near future about chatbots.
Machine Learning Practices 
Modern chatbots are becoming exactly what scientists had hoped they would be: they can learn. Most of this type of learning is accomplished through direct contact with other people, although it is not the sole method. Also known as "training data," this information can be used to connect chatbots to open source data. During a live chat, chatbots refer to this as a reference. The more data that is collected, the better equipped chatbots will be to interpret and comprehend it. It's a smooth operation, their responses become more individualised, and operational times are reduced. Nearly every level of the customer experience, they will soon be able to support users with their demands in full capacity. Much less meaningless information is disseminated as a result.
Easy Payment Processing
Businesses are able to give AI chatbot app development services with sufficient data to encourage conversation-driven upselling to customers when they integrate chatbots with payment infrastructure. A high level of user confidence and retention can be achieved by the use of the same to provide updates on a user's transaction data, payment confirmation, expense records, and so on.
Voice Bots
In areas like insurance, travel, and education, voice-enabled chat functionality is becoming more commonplace as more people rely on these bots. With Natural Language Processing, dialects and purposeful pauses of human speech are also supported. Over the years, Siri, Alexa, and Google have become more human-sounding.
Europe and North America, where "voice" will remain the most popular method of communication despite the growing popularity of "chat" in emerging regions,
AI chatbot app development service, on the other hand, is a result of a different type of technology. Voice bots must be able to recognise and synthesise human speech. In order for voice bots to understand the speaker's purpose, transform it into text for processing, and then offer a vocal answer back, they must do so in a couple of seconds.
Deep Insights and Intuitive Analytics 
Here are some further statistics regarding chatbots: According to a research by Accenture, there are already 56 percent of firms that believe chatbots are generating disruption in their market with their incredible analytical capabilities. Without a more in-depth integration of AI chatbot app development services into business processes, it is impossible to accurately envision the behaviours and experiences of end users. Due to the fact that practically all business operations are moving to chatbots, 2022 is going to be an excellent year for the release of chatbot analytics and insights.
The questions that are asked, the responses that are given, and the requests that are sent to agents are all recorded and kept track of by these chatbots. Businesses have the opportunity to improve their services through the utilisation of this data in real time.
Multilingual Chatbots 
Let's say you're fluent in Italian and a little rusty in English. Wouldn't it be nice to be able to specify your preferred language for a conversation with a chatbot and have the bot respond in that language? Businesses who use chatbots that accomplish this immediately see the benefits.
In order to strengthen their localization efforts and widen their reach, businesses are understanding the necessity of multi-lingual AI chatbot app development services. Customers from all over the world are likely to be interested in your product or service, even if you are situated in the US. Chatbots equipped with NLP will be able to recognise the user's language or even utilise IP addresses to identify the geographic location of the users.
The adoption of multilingual AI chatbot capabilities by enterprises is therefore predicted to increase rapidly in 2022. Sooner or later, each and every social media outlet will join the bandwagon.
AI-Based Automated Bot 
People are looking for more automated answers to everyday problems as AI takes on more and more responsibilities. With the help of chatbots, you won't have to leave your app, computer, or mobile device in order to get the help you need.
Automating corporate processes is the ultimate goal, as it eliminates the need for any human interaction.
A chatbot can now handle anything from register your car licence plate to select out products and make appointments for you at a hospital, all with the help of AI.
Think about getting AI chatbot app development services if you run an internet business today so that you can spend more time with your consumers. They don't want to be kept waiting when they may be speaking with one of your agents.
For marketing purposes, you can instruct a chatbot to promote certain material on Facebook and Twitter on your behalf.
Make sure the service provider you are hiring for AI chatbot app development services are experienced and well equipped with the trending technologies and their implementations so that you can make the most use of your investment.