How to Ensure Optimum Security For Your mCommerce App?
June 2, 2022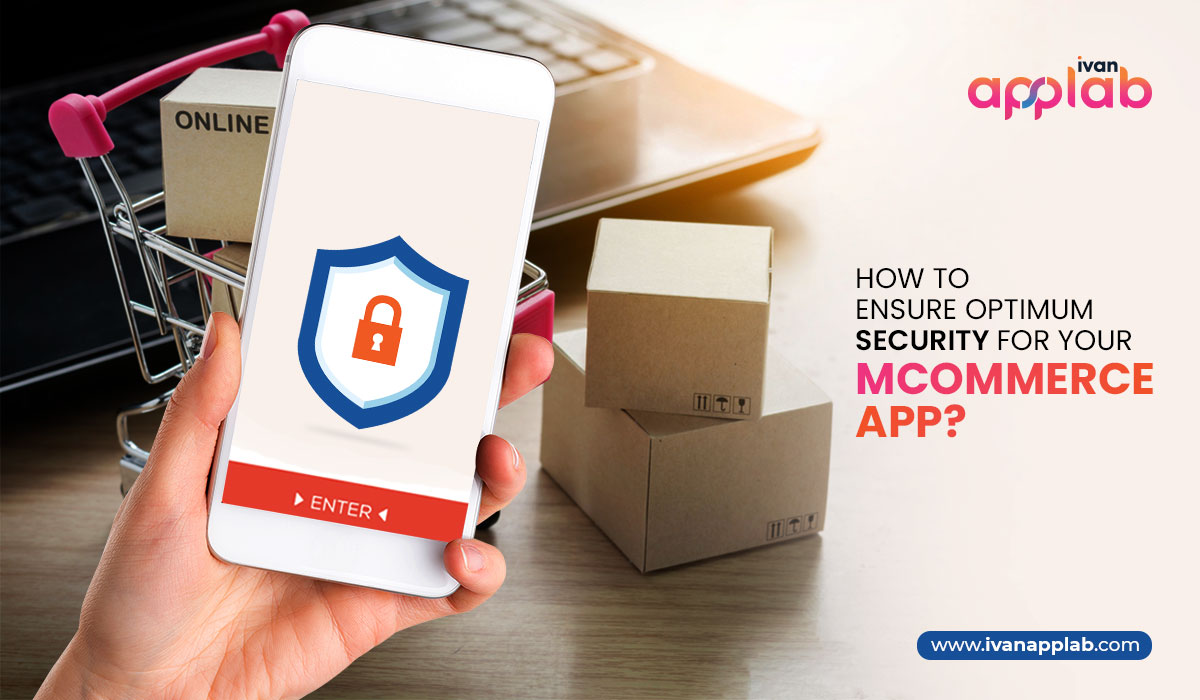 Since its inception, mobile commerce has experienced rapid growth. A Forbes investigation found that over 30,000 websites are breached on a daily basis. Cyber attacks compromise tens of thousands of mobile commerce sites each year.
The market is expanding at an astronomical rate. It doesn't mean, however, that your mCommerce App Development will end up in the hands of all of your customers. Numerous concerns, chief among them security, must be addressed.
Your mCommerce store app's consumers will quickly exit the app if there is a security breach of any kind.
In spite of the fact that we may be unable to prohibit hackers from committing such crimes, we may take preventative measures with the help of mCommerce App Development Companies to protect our online business and the personal information of our customers.
Code Review 
There is always the possibility of a programming error because everything is done by hand by the programmers. However, even with the help of several code editors, there is still the possibility of errors. As a result, you'll need to enlist the help of a mCommerce App Development company to check for typos and other problems in the code. They should also be on the lookout for any bugs or flaws in the code and fix them.
Cryptography 
If you want to give your customers end-to-end encryption of their sensitive data, you must use cryptography in mobile commerce. As a result, no unauthorised parties or hackers will be able to access your private information and utilise it for any unlawful or suspicious purposes.
User Data Filteration
In order to utilise your mCommerce software, customers must be able to enter their own credentials. It's possible, though, for a variety of unexplained reasons, that hackers could introduce damaging or undesired data into your system. As a result, the best course of action is to implement data filtering and authentication in mCommerce App Development. Authenticated users are the only ones who should be able to access your mobile commerce app.
Timely Authentication
Authentication of user data is critical for your mCommerce App Development. One of your users' accounts should not be hacked and utilised by someone else. Changing a user's contact information, such as their phone number or email address, might be a common request. This creates concerns for your e-commerce app if anyone can log in and request these adjustments. To prevent your application from being hacked, you must implement regular and adequate authentication methods.
Binary Protection
Apps that can be exploited to cause havoc or steal sensitive data are always in demand among hackers. You may avoid this by implementing binary protection in your programme.
As a result, we have a better understanding of how mcommerce apps are built and how to keep them secure. A successful mobile e-commerce app has many elements that make it stand out.
Frequent Security Audits
Maintaining the security of your application is a continuous endeavour. Instead, you must do frequent security audits to guarantee that your software is safe from dangerous viruses and other cyberattacks. Continuous security audits for mCommerce App Development are a necessity because new threats are emerging every day.
Constant Patch 
When a mCommerce App Development company develops a mCommerce platform, security isn't something they can forget about. It needs to be constantly updated. Each of these patches is tailored to meet a certain deadline.
Your security procedures in place right now may not be sufficient in the future to protect your company's mobile workforce. It's critical to keep your security measures up-to-date in order to overcome any challenges that arise in the future.
Do you know what the company's requirements are? M-commerce and e-commerce are important to enabling retail enterprises to prosper now and in the future. Businesses may quickly adapt to changing customer buying habits, while also safeguarding their brands and reputations, by utilising IT and Security and Risk expertise to implement effective data protection solutions.