Be Future-Ready With PWA From a Progressive Web App Development Company
September 9, 2021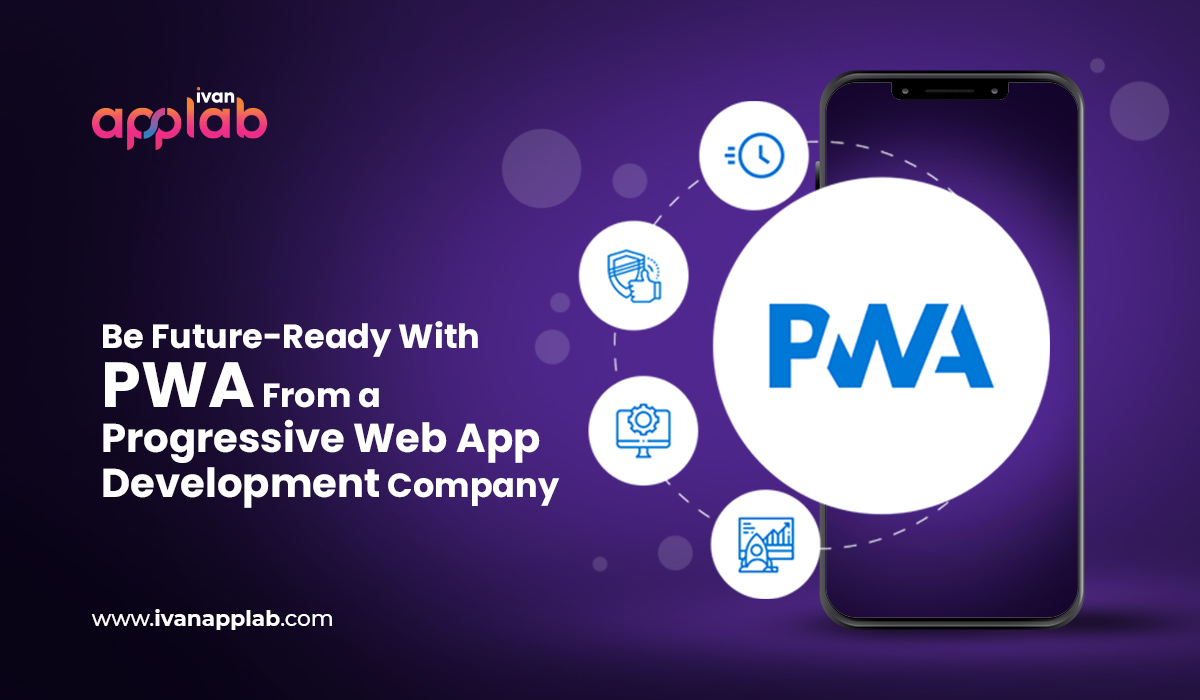 The competition in the app market is increasing day by day. As such it has become near to impossible to impress customers with regular applications. Developers, therefore, have very thin chances of making the customer download another regular application. This is where you need to be future-ready by offering PWA applications developed by progressive web app development companies. Let us explain why.
As said before, developers cannot attract customers these days by offering another regular application like the million others already existing in the App Store/ Play store. Thus, they are faced with a challenging situation.  Businesses, therefore, are struggling to offers solutions that are unique and can address the client's concerns.  Similarly, customers are finding it difficult to get an application that is worthy of attention. 
As such,  while the cost of developing traditional mobile applications is increasing,  the User experience being offered is on the decline. So Should new companies refrain from entering the field of mobile application development?  
Definitely not. Instead of refraining from entering into the market of mobile application development new and existing companies should try innovative new ways of introducing their products.  One such promising way is through the development of progressive web apps. If you do not have the internal capability of developing progressive web apps it is always better to contact a progressive web app development company. 
In the following pages, we will try to give a brief overview of progressive web app development.  We will talk about the meaning of progressive web app development, the positives and negatives of developing progressive web apps, and the prospects of these apps. So, let's begin
Defining progressive web apps
Progressive web applications are based on web technologies. By using JavaScript files and name service workers to implement progressive web applications,  it is possible to execute it offline.  In simple terms, the progressive web application can be defined as a new website that is made to mimic an application. These applications combine the features offered by mobile and web applications.
Benefits
The most important benefit offered by progressive web applications is their universality. These applications can be used on virtually any platform that has a standards-compliant browser.  By using PWA it is possible to adopt web data on the mobile interface to enhance user experience. Additionally, progressive web app development companies can also optimize mobile applications to offer users excellent visual content and smooth navigation. 
By using recent web technologies, progressive web app development service providers can use the most current web technology to offer a great web experience to the audience. Owing to the continuous efforts of the developers' progressive web applications are becoming more engaging, faster, and reliable than ever. 
PWA: the tool for future
Google offers heaps of praises on PWA software. The corporate giants openly advocate the development of PWA. It believes that can be the software of the future. The development of PWA has helped AliExpress to bring in business transformation.  PWA app also helped a Saudi retailer increase its sales by 100%. 
Consider the care of 5miles. PWA helped it decrease bounce rate by 50% and increase conversion by 60%. Not only these. Most social media companies like Pinterest, Tinder, and Telegram are known to use PWA. These stats prove beyond doubt that a progressive web application is for the future. 
So, you can hardly underestimate the relevance of progressive web app development for enticing customers. Progressive web applications can be a perfect choice if you want to make your application unique and impress your target audience. If you still have doubts, you can get them cleared by the experts at a progressive web app development company. 
For instance, the experts at Ivan Applab have long experience in developing progressive web applications. You can speak to them to have your confusions resolved before taking a plunge.