Streaming App And Their Immense Popularity Among Viewers
December 8, 2022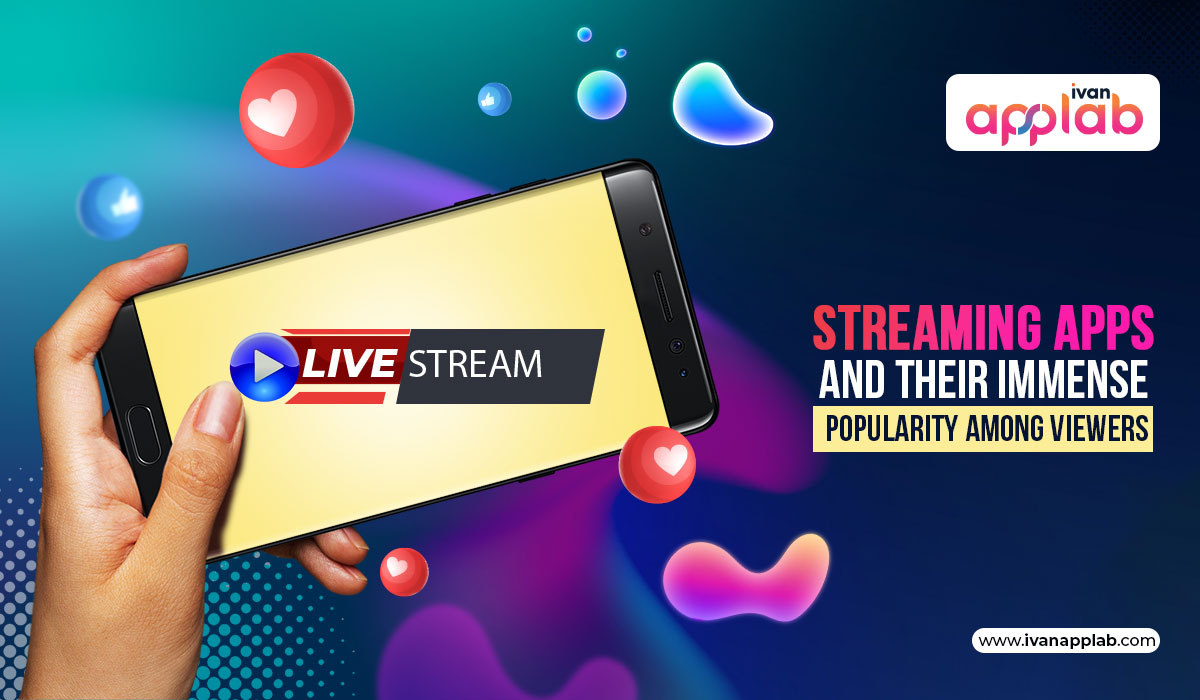 The entertainment industry has built considerable momentum with the rise of streaming apps. The major driver behind the widespread use of VOD (video-on-demand) and OTT (Over-the-Top Services) is the fact that these platforms host large and popular collections of TV shows, movies, documentary series and so on.
The shift in technology has led to a consequent change in the way people consume information and entertainment. This is why a considerable number of people have substituted cable TV with video streaming services. To profit from this lucrative platform many businesses are turning to entertainment app development services.
Major Reasons Why Streaming Apps Are Popular
With the advances in technology and innovation the entertainment sector has been transformed tremendously being able to deliver convenient, personalized and varied content to audiences. Binge-watching has become commonplace thanks to the easy availability of the content on a convenient platform.  If you need further evidence of the benefits of entertainment streaming apps, read on. 
Video quality
As many people find, movie downloads typically tend to have low quality video and audio.
What's more, the user's location, compatibility on devices, internet speed and more are factors that can impact the viewing experience. What works in favor of a streaming app is that it offers viewers superior quality streaming. A large number of users site HD streaming quality as the main reason for using these platforms.
Convenience
People these days do not want to be restricted to a schedule, they want to be able to watch the favorite shows and movies at their own pace and convenience. Accordingly, they offer users the chance to view content whenever they have the time to do so, while commuting, in waiting rooms, during lunch breaks and so on. Being interrupted by ads while watching your favorite show is not something anyone wants. So, it doesn't hurt that the content available on streaming platforms is fully ad-free. This is a feature that users greatly appreciate.
Businesses can use entertainment app development services to create products that will be popular among their end-users, allowing them to fast forward, rewind, pause and even download the content they want to consume. In comparison to traditional cable TV, video streaming apps deliver higher user satisfaction and a superior viewing experience.
Low costs
Once users buy a subscription to a streaming app they get access to scores of entertainment content that they can consume whenever and wherever they want. Users typically buy yearly, monthly or quarterly subscriptions at an affordable price when you consider the wide range of content and features that they can access with a few taps on their screens.
Personalized
Today streaming apps categorize their content intelligently, in terms of genre, theme, language, popularity and so on, offering users recommendations and easing the process of them finding new content similar to the ones they have liked.
These apps offer suggestions to users on the basis of their viewing history.  It forms a tailor-made array of suggested content that is right up the user's ally, suiting their tastes and interests. What's great is that the more you cater to the unique choices of the users the more time and investment they will put into your app.  
You can use entertainment app development services to build a popular app that offers users a personalized experience.
Device Compatibility
Furthermore, users are more inclined to opt for streaming apps because they offer viewers the chance to consume content on whatever device they are using.
Streaming your media to a range of device types whenever and wherever needed allows users to have a seamless experience. From computers, to tablets and smartphones, streaming apps are optimized to be used on several types of devices. With a strong internet connection users can consume content in any part of their home and even remain entertained while they're on the go.
When you have specialists at hand offering entertainment app development services you can rest assured that your streaming app will be popular among a large number of users.