Your Step-By-Step Guide To The mHealth App Development Process
July 14, 2021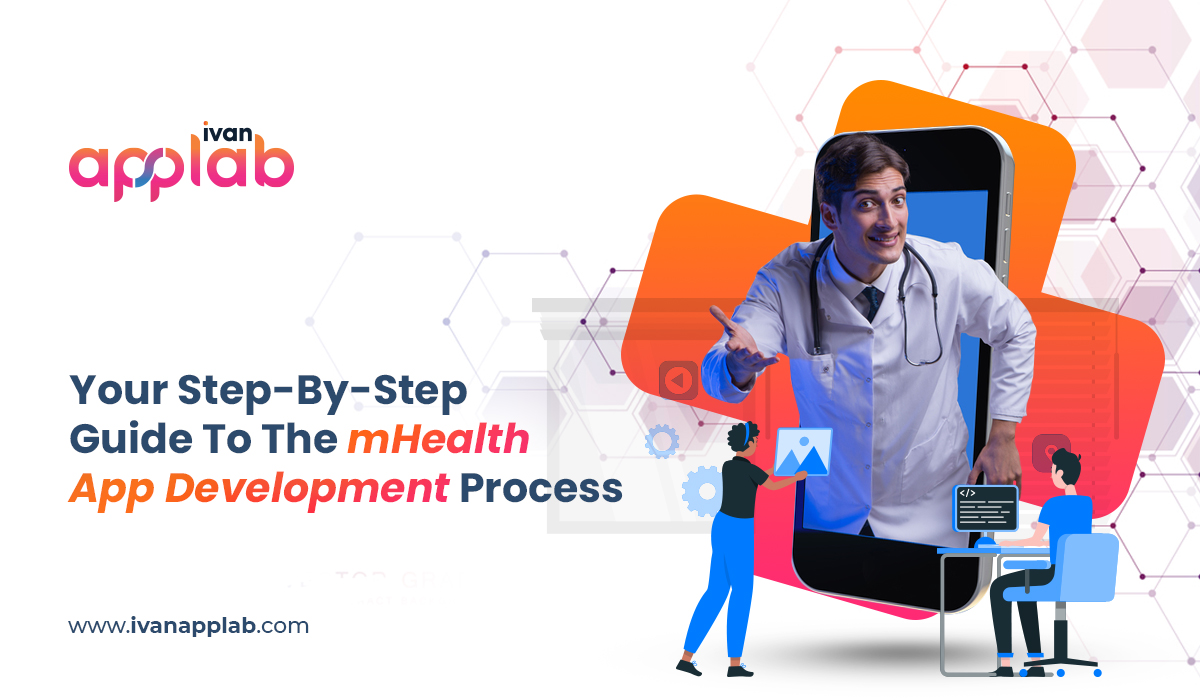 If you are considering the idea of healthcare mobile app development you are going in the right direction, as the mHealth apps market is already expanding tremendously. A part of this multi-billion dollar pie could be yours once you approach a reputed mHealth app development company.
mHealth app development services involve a complex process made up of several steps. You need to make sure you're covering all your bases. With that in mind, we will now take a look at each step in more detail.
Define the type of problem your app will solve
The first thing you will need to do is define what your app's purpose is going to be. There are different types of problems that your app could solve. Would it enable the patient-doctor communication without needing to go to the hospital? Would patients be able to use the app to pay hospital bills? Would it help patients monitor their blood pressure level or their oxygen saturation during workouts? Whichever problem you choose to solve, be sure to resolve the problem in a manner that would compel patients to download and install the app.
Conduct market research
Once you have defined the healthcare problem you will resolve, you can proceed to conduct market research on healthcare apps. This phase can be separated into multiple smaller tasks and throughout the time you can determine your prospective competitors, explore their applications and isolate key strengths and weaknesses of their apps. Simultaneously, you would also need to do research on your prospective target audience and learn their pain points and challenges.
Determine a Tech Stack and Features
A mHealth app development company will use the appropriate tech stack to include all requisite functionalities and features needed to make your mHealth app successful for patients and doctors. Therefore, before development commences you need to extract data from your market research, focus groups or other resources to ensure that your healthcare app will be decked out with all of the features that your users actually want.
Monetization Models
Now it's time to figure out how your app is going to be profitable. A mHealth app development services provider would present to you various app monetization models which you could select from according to your needs. For instance, you could have particular features of the app that can be accessed only after being bought. You could offer a premium version of your app for a cost, which would include exclusive features to attract consumers. You could allow users free access and use of your app for a predetermined period, after which they would need to opt for a paid option.
Reaching your prospective users
Bear in mind that your app is a product, like other products that are sold. After you release your app, you can't afford to be complacent and expect app users to automatically know about and download your app. Competition is fierce. That is why you would need to launch an ad campaign that corresponds to the time of your app's release. Make sure you have a robust marketing strategy in place so as to reach as wide an audience as possible.
Currently, there is still a big gap of unrepresented patients' and doctors' demands and challenges where with the help of a good mHealth app development company you can resolve a lot of pain points patients and physicians face in healthcare.