Why You Need Chatbots To Grow Your Business?
February 24, 2021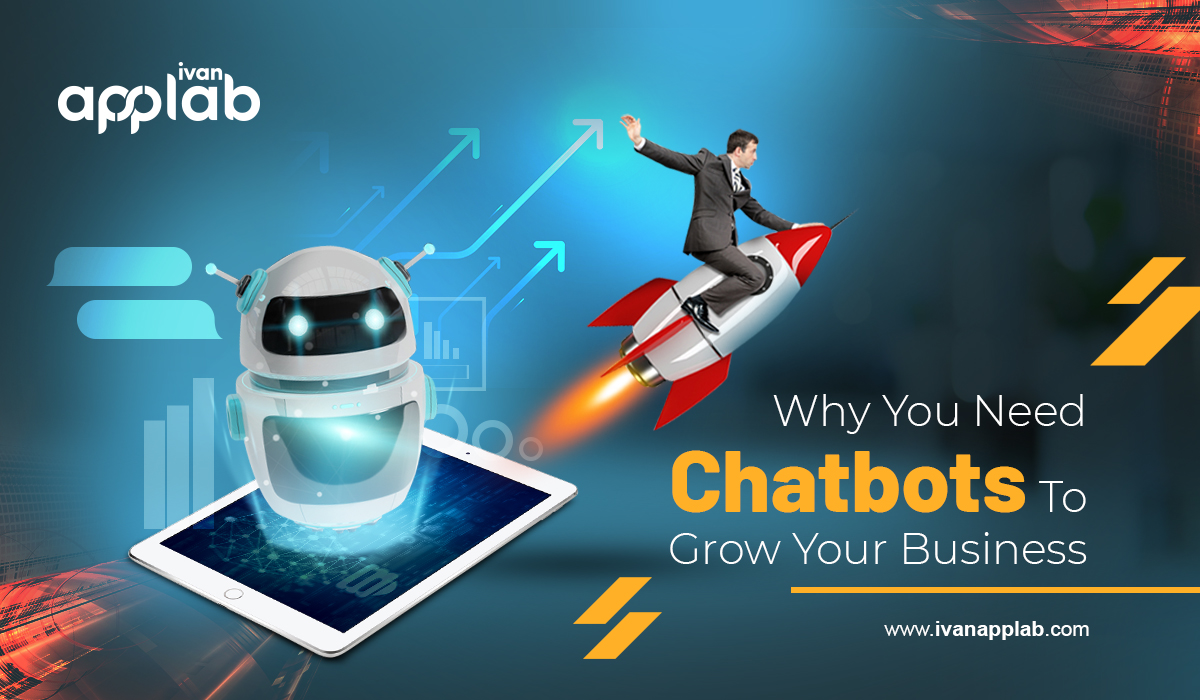 Nowadays chatbots are everywhere. Question is- why is this technology so popular among businesses? To do justice to that question we'll have to find out the key ways in which chatbots  apps are impacting businesses.
Automation has become the name of the game.
The feeling is- if a product doesn't make life easier, it's not doing its job right. The modern consumer doesn't want to fill out a form and wait patiently for a call back. They want a quick and relevant response to their questions and they want it on their own terms. Increasingly businesses are opting for chatbot app development services as the go-to solution to give them the edge they need.
What is a Chatbot?
A chatbot is a computer program with which your clients or consumers can have a conversation. Bots act as ambassadors to your business, effortlessly guiding consumers in and out of your online information.
Let's dive into why chatbots apps are indispensable for businesses.
Offers real-time sales and marketing
Online sales and marketing never sleeps. Businesses have no choice but to cater to their consumers and prospects 24/7/365. Using chatbot apps gives them the leg up that they need.
The tech is equipped to generate leads and respond to questions round-the-clock. This real-time interaction keeps customers engaged and less likely to go to competitors.
Bots are doing everything from buying products, booking reservations, conducting research and scheduling meetings. Profit-driven bots easily draw prospects down the funnel, leading to higher sales.
Support site visitors with AI-driven, customized experience
If you think that a chatbot's sole purpose is answering FAQs, you couldn't be more wrong. Bots today offer value-driven, contextual customer support. Bots have AI capabilities and access to customer data. So what happens is that chatbots use all of this to generate tailored interactions with prospects and customers.
Each one gets a customized, pleasant and efficient experience. To this end, it's important that you thoroughly analyze why consumers come to your platform. What are their needs and how can your business cater to it?
Close the deal with buyers
Prospects that make purchase enquiries online or social media are ripe for the picking.  They are asking purchase questions and are often at the cusp of making a purchase. Businesses need to quickly close prospects like these in real-time. This will ensure that they don't turn to competitors.
To build AI-powered bots, business owners are increasingly turning to chatbot app development services. It can be damaging for businesses to ignore the benefits of chatbot automation.