What Are The Top Use Cases Of The Flutter SDK?
January 10, 2022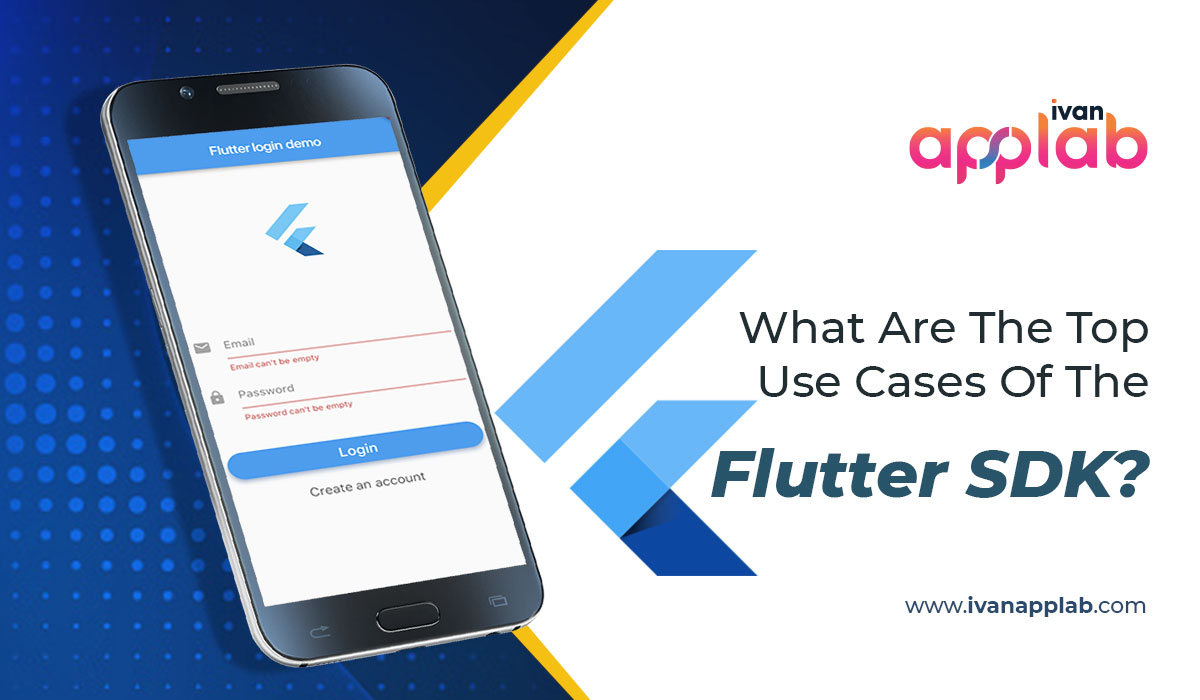 A lot of companies have the possibility to build state-of-the-art applications as development providers work even with small-scale businesses. Despite that, a large number of apps still meet failure. One of the major factors that decide the fate of your app is technology selection. Selecting an unsuitable framework or language can radically decrease your odds of success. This is where Flutter mobile app development services come in. Flutter is Google's cross-platform UI toolkit or SDK employed to create a range of apps such as web, mobile and desktop. 
Well-established brands and small companies alike take advantage of Flutter technology.  Some big names like The New York Times, Alibaba.com, Google Ads and more have successfully used this SDK and have seen great success. Compared to its counterparts Flutter is superior as it enables you to create elegant and engaging apps within hardly any time. A huge advantage is developing a single code base instead of two, as this means you not only save money but also decrease the time-to-market for your app.
Without further ado, let's check out the most appropriate use cases of Flutter.
Major Flutter Use Cases
Apps for Photo Editing
With Flutter app development services you can get sophisticated applications for photo editing with tailored suggestions as well as responsive interfaces. As Facebook and other social media channels continue to rise in popularity, more and more users frequent these platforms. A seamless tool to edit the pictures will always be in demand for scores of users on these channels. Flutter technology offers precisely what is needed to create an intuitive, user-friendly app that is feature-rich.
On-demand service apps
The need for on-demand applications cannot be stressed enough, particularly in today's 'quick-services' times. During the ongoing lock-down and isolation protocols, people have been taking advantage of a range of apps to buy groceries, clothing, medicines, haircut services and more. The current situation has boosted the growth of on-demand apps substantially. The native-like performance, excellent user interface and outstanding design are some of the reasons why Flutter is the main technology being used to create on-demand apps that cater to the ever-growing market.
Apps for Gaming
With 60 frames-per-second, Flutter's performance is much faster than other frameworks of its ilk. This is a crucial element while developing successful apps for the gaming industry. Gamers tend to become irritable and will sooner or later uninstall apps that do not work quickly and seamlessly. Flutter mobile app development services allow you to develop gaming apps that function at optimal levels and are also rigged-out with top-notch AR capabilities.
eCommerce apps
Flutter can be used to seamlessly power successful eCommerce apps. It has a flexible and advanced UI and it can easily be maintained. This makes it a reliable option for companies who wish to shift to mobile eCommerce apps to reach a wider user base.
Flutter's Further Capabilities
ML or Machine learning technology is in demand in the realm of mobile apps. This technology is prized for offering precise sales forecasts and a large scope for customization. Over the recent year, ML is taking over mobile apps and Flutter app development services are allowing businesses to gain access to this futuristic technology. A particular plugin of Flutter even opens access to the ML features and kits of Firebase. Employing this, even amateur Flutter developers can easily include speech or face recognition features and other ML capabilities in your applications.
So, are you ready to use Flutter mobile app development services to gain high-performance apps, with an exceptional user interface for your business?