Top Features to Incorporate in a Successful Political Campaign Application
March 22, 2022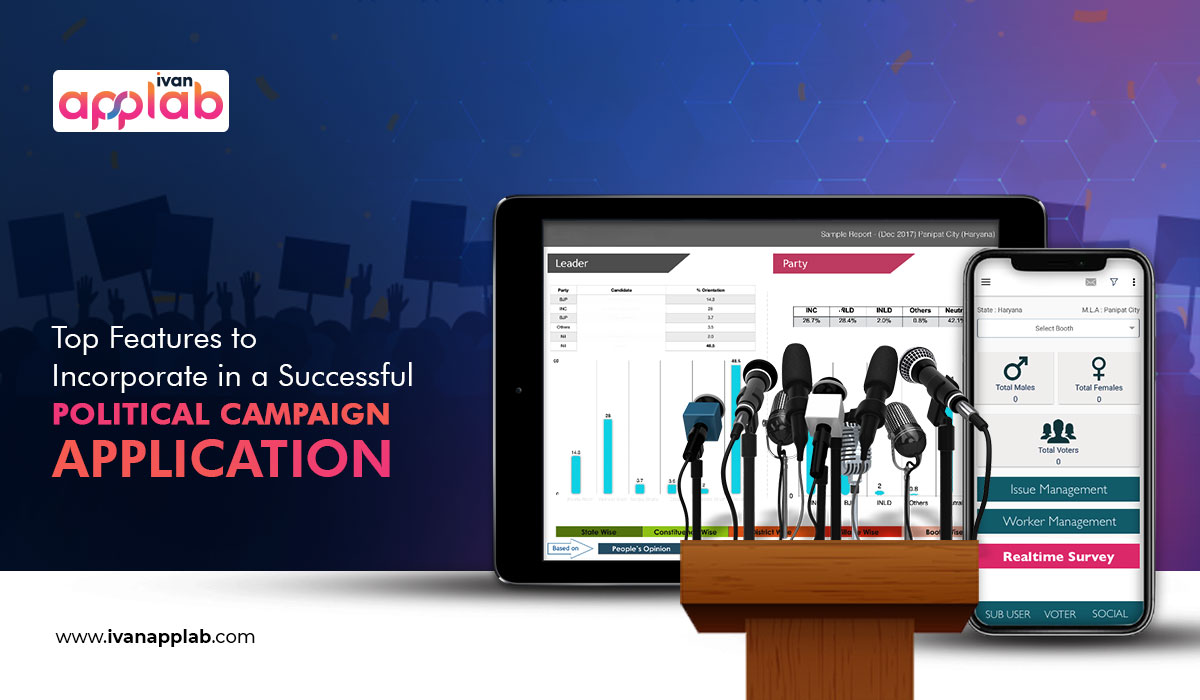 Television ads and Facebook may be the new default channels for reaching voters, but there is no better way for candidates, political parties, and other political advertisers like PACs to reach prospective voters than through mobile apps.
With most voters still fearful of huge public gatherings and the pandemic's lasting impacts, mobile is the right platform as consumption continues to rise in recent months. As travel stays sluggish and TV viewing shifts to subscription services such as Disney+ and Netflix mobile apps outside of the walled gardens will deliver the best return on investment. Consult an esteemed political campaign app development company to understand your prospects in it.
Awareness Creation
Politicians can instantly communicate their goals, plans, and value propositions to their followers and audiences using mobile apps. They can also use the app to raise awareness for rallies, meetings, protests, and other gatherings.
Educating
The general population is sometimes unaware of the issues that politicians must address. Applications from a political campaign app development company can be a wonderful approach to educate the public on a variety of topics and help them grasp the current situation of the country, state, or city. It is frequently demanded of politicians that they are open and honest about their goals, but this has not been possible because of a lack of media. Things are becoming more informative and clearer now that mobile apps have joined the political realm.
Mass Popularity
Some leaders have mass appeal due to their charismatic personalities and abilities to shape public perceptions. Mobile apps, in combination with social media channels, can help portray a politician's larger-than-life messiah image, which can then be translated into votes.
Fundraising
Today's promotional political campaigns are costly, including billions of dollars in expenditures. Political parties frequently cover this significant expense by holding fundraising campaigns and gathering funds to pay rallies, media advertisements, and other forms of campaigning as needed. Integrate this feature by consulting a political campaign app development company. 
User Engagement
Mobile apps are useful tools for staying informed and participating in various political messages and campaigns. Political leaders and election candidates can simply display their professional backgrounds, personal qualifications, and future goals. This ensures improved communication and participation in the political process.
Social Media Sharing
Because social media platforms are becoming the most essential component of political parties' and leaders' digital campaigns, a political campaign app development company must integrate social media into the app. Because the vast majority of social media applications are utilised on mobile devices, standalone political apps may always increase their audience engagement through social sharing.
Opinion Polls
Most politicians utilise opinion polls and surveys to test the muddy and often unpredictable waters of highly contested elections. They can also learn about popular attitude and opinions by conducting polls on key issues and political themes. These surveys and polls assist them in correcting and shaping politicians' agendas in order to make them more effective and result-oriented. 
If you are upgrade your political campaign run smoothly, you must connect with a political campaign app development company and implement these features in the app.