How Can Mobile Apps Impact Your Political Campaigns?
September 13, 2021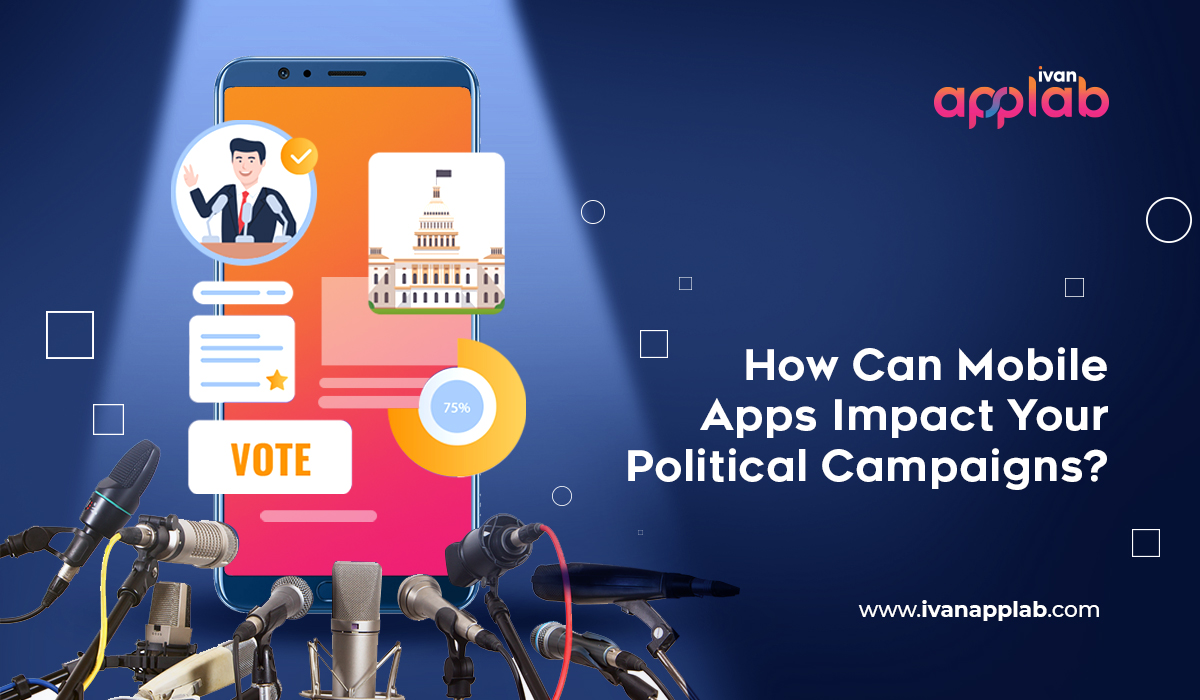 As with scores of other areas of life, mobile apps are being leveraged by political parties and have proven considerably successful. Whether it's election campaigns or political rallies, parties are taking advantage of political campaign app development to showcase their vision, garner supporters, volunteers, and potential voters raise funds, and ultimately help win elections.
Former US president Barack Obama's campaign and the Democratic Party launched the first successful political app. The app enabled constituents to interact with others from various districts and had features such as a donation interface, events and actions section, and others to keep everyone updated on the ongoing events. Since then political parties everywhere have experienced similar success in their political careers thanks to dedicated political apps.
Top Features Included During Political Campaign App Development
Events calendar
From voting schedules to gatherings, ensure that your potential voters are up-to-date with details of important future events. As these events are logged into your app's events calendar they will be able to review it easily. Include the possibility to RSVP for particular events and make others closed events. Just a few taps on the app will allow your users to share and broadcast your event to their social media profiles or even shoot an email with event details to others. When your app is integrated with the NationBuilder software it will draw from the various events and actions on your website and bring them to your political app.
Fundraising
Accepting donations is at the center of all campaigning. It is well known that money helps campaigns to progress and campaign strategies are dependent on the funding available.  Capitalize on your app to give your supporters a seamless platform to offer donations directly through the app.
Acquire volunteer registrations
Volunteers lay the groundwork for successful political campaigns. Through political campaign app development, you can get a user-friendly volunteer registration process for your app. This will help you to gain a significant amount of resources to boost your campaign. This feature will help you keep track of who is available to help you serve your country. Volunteers will also be kept updated through email, text or push notifications via your mobile app.
Display current challenges your team has resolved
Allow your supporters to be aware that their voice is important by highlighting ways in which your campaign will resolve their issues. Stress on everyday problems and showcase your plan of action to dissipate them for the betterment of the people. In this section you can display actions you have taken such as meeting with nonprofits, visiting patients with incurable diseases, and so on, to show that you care about the needs of all your citizens.
Disseminate details of your campaign agenda
Your user will want to be kept updated on your campaign agenda. So, add a feature that includes updated information within the app itself. Showcase your stand on various issues from taxes to education, healthcare, and so on. This will allow your potential supporters to learn about why they would be wise to rally behind your party. Thanks to political campaign app development, a party's reach to constituents and voters becomes extremely wide.
Present Your Biographies (Personal and Political)
In this section, you can give your potential voters, volunteers, and supporters the chance to learn more about you and members of your party. It can include political as well as personal biographies to highlight your background, your genuine care, and accomplishments and hopes for the future.
So, is your party all set to reap the myriad benefits of political campaign app development?