Top 4 Reasons Why Mobile App Owners Are Choosing Flutter
February 24, 2021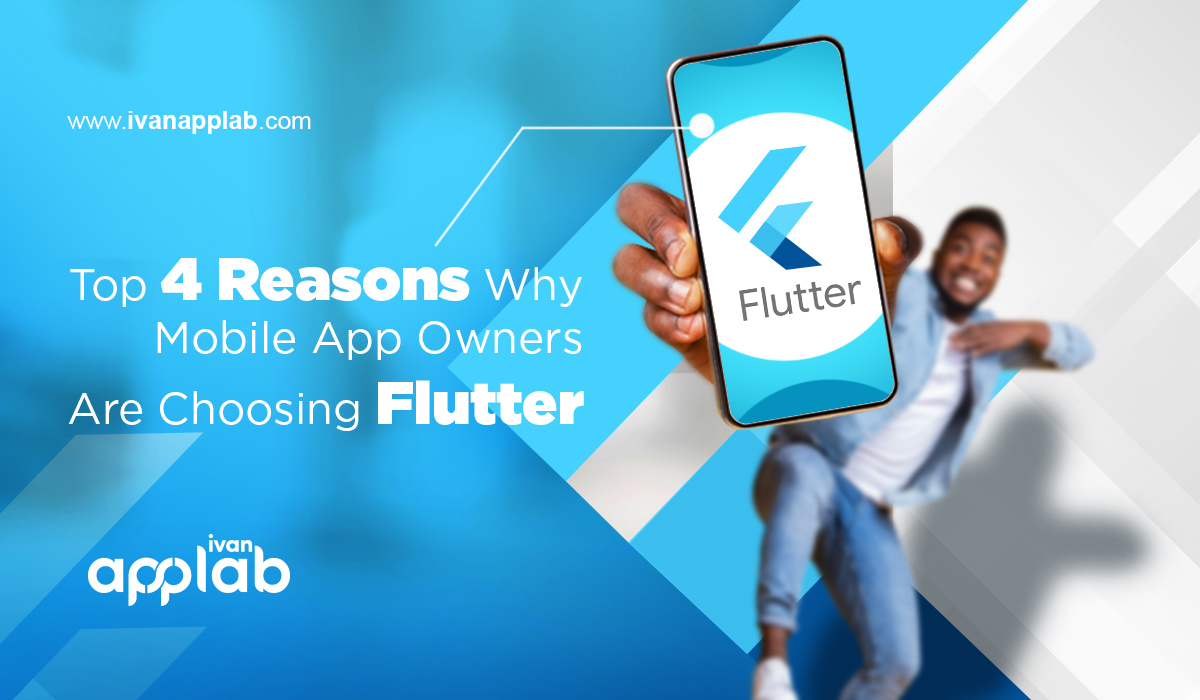 Considering Flutter for your next app project and wondering whether it'll be a smart move for your business? If it's your responsibility to make effective tech decisions for your company, this piece will serve you well. Mainly, you will get a closer look at the advantages that Flutter has brought to app owners everywhere. By the end of it, you're likely to opt for Flutter app development services to get your hands on beautiful and highly functional applications.
What is Flutter?
It is a cross-platform tool that uses open source technology to build native Android and iOS apps with a single programming language and codebase. Everyone wants an app that can work consistently on as many devices as possible- Flutter makes this possible!
Let's see what all the fuss about Flutter app development is and why it's chosen over other frameworks.
Rich set of widgets
Flutter is widget rich, which is a dream come true for developers wanting a smooth app creation process. These widgets ensure that designing a basic user interface is a breeze. The developer just needs to build a UI element once and it automatically gets customized on different screens, resolutions and platforms. It also allows them to wrap your widgets one inside the other giving rise to new functions.
Hot Reload and development
As the name suggests, Hot Reload allows developers to quickly reload the code on a running app. They are able to see changes made to code instantly. Within a matter of seconds both the designers and developers get access to every update. This eliminates any wait-time and further development can proceed without any interruption. So you ultimately end up saving on the overall costs of the Flutter app development services you receive.
Test just one version
Typically, testing involves checking an app's compatibility on various platforms. Using the Flutter framework your apps will have a single codebase, which means it'll run consistently across different platforms.  You'd only need to test one version of a Flutter application, sparing yourself a lot of time and money.
Appeal to more investors
MVP (minimum viable product) represents a version of the app that has the basic features and functions. An MVP developed on Flutter will adapt itself to different platforms and provide superior user experience. The result- a lot of investors will be drawn to your project. 
Bottom line, Flutter has proven to be the go-to framework to build high-performance, popular apps that can be tailored to fit your unique needs and requirements. It would be the right choice, particularly if you want an app both for iOS and Android.