Why Are React Native Development Services Gaining Popularity?
May 15, 2021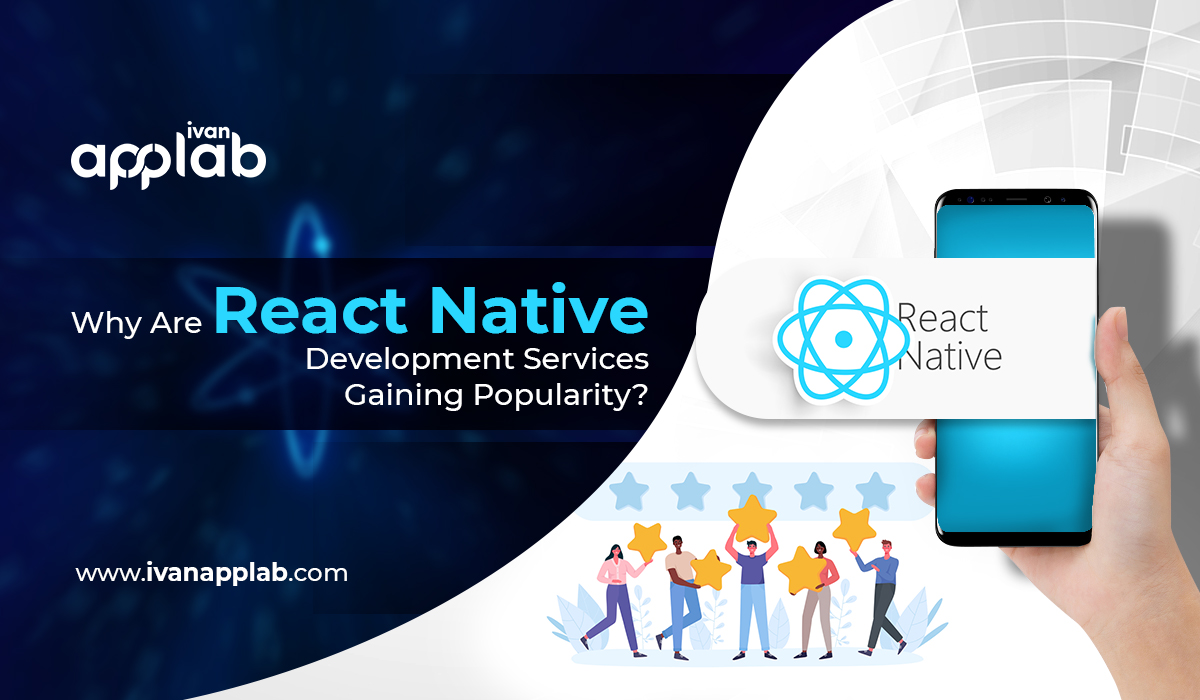 Back in 2015 Facebook launched React Native and the rest is history. Since then their cutting edge framework continues to be pivotal in developing native apps using React. Several heavy-weight brands have adopted React Native including Microsoft, Uber and Shopify.
What sets React Native apart from other cross-platform frameworks is that it doesn't make use of WebView. Instead of WebViews, RN runs on native views and components. React Native has gained popularity because of this reason.
Here we dive into the key reasons why you should choose react native development services for your next app project or even if you're looking to add rich features to your current application.
Reasons to Choose React Native
Straightforward UI
A React Native app interface is built using JavaScript. This makes sure it has a lower load time and is highly responsive and quick. RN apps thus have enhanced the overall user experience. As it has a component-based approach and a reactive UI, RN is ideal for crafting apps with simple and complex designs alike. All-in-all any reputed react native development company will build you native-like apps with high performance and insightful UX.
Fast Refresh
Once Fast Refresh is enabled developers can run the app and simultaneously carry out UI modifications and new version updates. This feature allows you to observe changes almost immediately, within a second or two. With this level of access to the feedback, you wouldn't be forced to rebuilding the app from scratch. Thanks to the Fast Refresh feature, you not only save time on a compilation but also boosts productivity by ensuring that you don't lose any state during the process of making app modifications.
Cross-platform development through code reusability
One of the major benefits of RN is the capacity to reuse the code. As it implies, the apps developed using react native development services are effectively compatible with multiple platforms. This satisfies the demands of most clients. You would be able to share up to 95% of the code across a range of platforms. This would save your business up to 50-70 % in software development expenses.
Access to the thriving developer community
Being an open-source JavaScript platform, React Native is freely accessible to all. It gives developers the chance to add their knowledge toward enhancing the framework.
In case a developer faces an issue in the app development process, they have recourse to the community to gain further information and support. As RN has a rather large developer community, you will be able to get help without fail. Not only would you be able to resolve your specific problems but you will also be making a contribution toward enhancing coding skills.
So, if you take into account the pace at which the RN framework has taken over the market and its effortless system for tackling development issues, you would realize that React Native will continue to make a deep impact on cross-platform app development. React native development services is a good option even if your budget is limited.