Current Android App Development Trends Making Waves Globally
May 6, 2021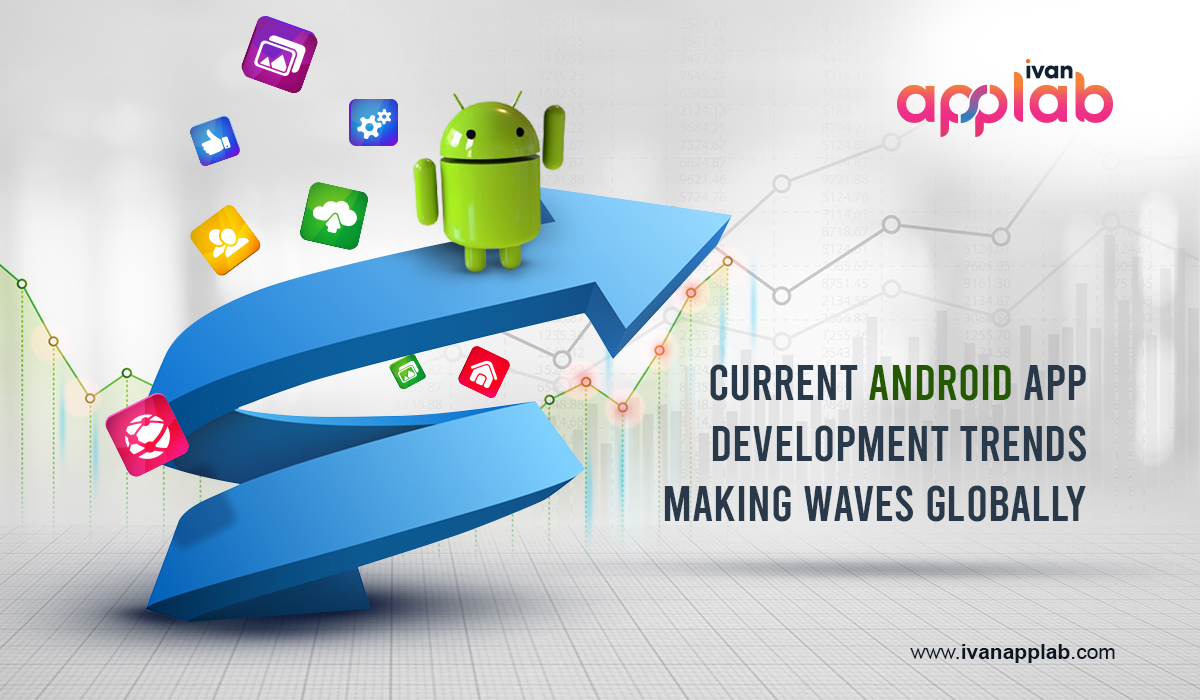 The entire world is making every effort to combat the effects of the Covid-19 pandemic. You may have experienced this not only in your personal life but in your professional life as well. The global pandemic has driven businesses in various industries to revise their business strategies.
Restricted movement has become the norm and almost everyone is turning to their applications to purchase products and services at their doorstep.
In the realm of smartphone apps, Android app development has the bigger share of the pie. The numbers show that with more than 3 million apps in the Google Play Store, Android has captured 85% of the market share. It's no wonder that businesses are on the lookout for Android application development services.
But, before you start looking for a custom Android app development company let's have a look at the latest Android app development trends that are currently popular among top businesses.
Augmented Reality
The blend of AI and AR/VR is poised to create a significant impact and any good custom Android app development company will take advantage of this popular innovation. The combination of these technologies has led to advanced developments in immersive technologies, for instance, Visual Positioning Service (VPS). This tech uses your smartphone camera as a sensor, to help you identify your location to figure out where you are with higher accuracy.
Blockchain
Blockchain has been the cornerstone technology used in the finance sector among currency exchange centres, banks and the like. Using decentralized blockchain apps these businesses get the benefit of complete transparency. It eliminates the possibility of unauthorized access and has highly unbreachable security protocols.
MotionLayout
MotionLayout is an innovative new layout that a custom Android app development company can use to dramatically simplify motion and widget animation during app development. Developers everywhere are taking advantage of MotionLayout and creating highly fluid interfaces that use animation. This will allow you to smoothly interact with various elements in your Android app and ultimately give you a superior experience.
Android Instant Applications
In effect, an Android instant app would give you the possibility of trying out an app or game without the need to do a painstaking installation. You would essentially have complete access to Android apps despite the fact that you haven't downloaded them. What's more, these apps have advanced UI/UX design, extra storage and are optimized across all Android devices.
5G
Like its predecessors, 5G is taking over the app development ecosystem. It's clear that the new networking standard is equipped to revolutionize the way in which apps are used and created. This technology will have the power to wield a million concurrent connections per square kilometre. 5G is all set to open new dimensions for IoT devices and apps that support them. Any top custom Android app development company would take full advantage of the myriad potential this technology has to offer.
Android application development trends are ever-changing, as is the nature of technology as a whole.  Nonetheless, it is vital that you stay on top of the latest technology updates and leverage the relevant ones that align with your business.