How A Blockchain App Development Company Can Scale-Up Your Business
May 12, 2021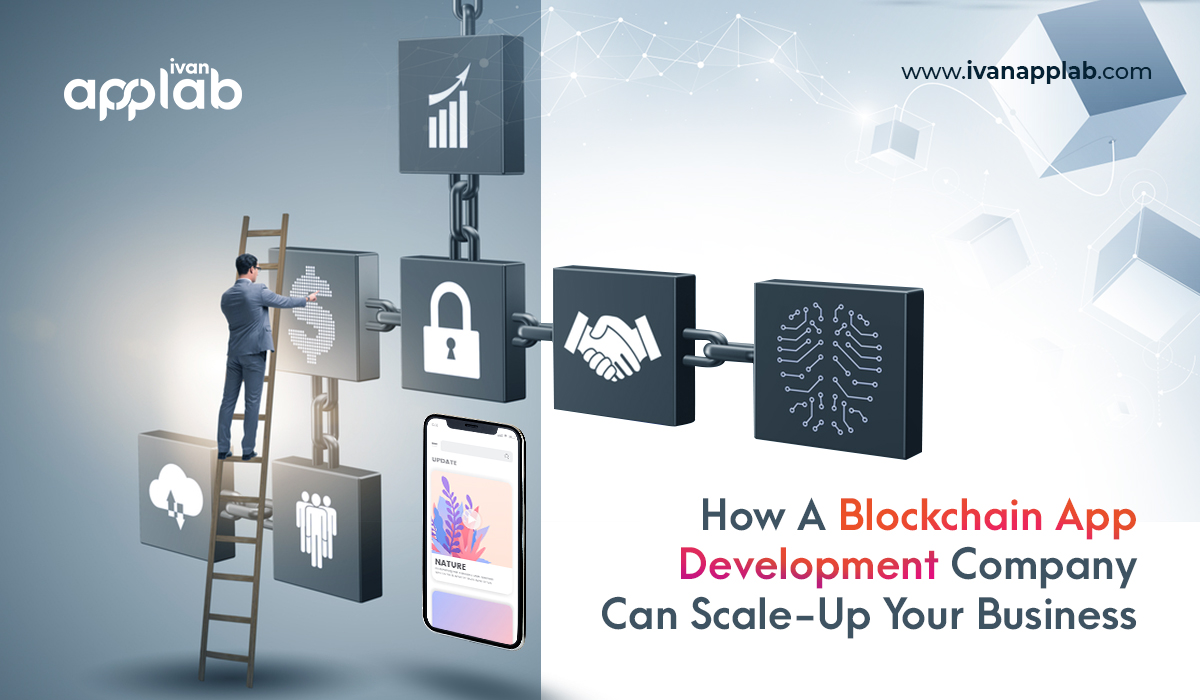 Blockchain technology is known and popular for being the support behind the reliable functioning of cryptocurrency. Currently, it is being leveraged as a database to support almost any type of app. Businesses working with a blockchain app development company are sure to be at the forefront of their industries. 
As a decentralized, transparent ledger, blockchain has the capacity to store and track transactions between various parties and share them with all stakeholders. This level of transparency enhances an app's security. It eliminates counterfeit transactions and ensures that hackers will not be able to intrude on transactions under the radar of the stakeholders.
A range of mobile development aspects can be strengthened through this technology. In addition to digital transactions between businesses and customers, blockchain protocols in mobile apps smoothly facilitate all peer-to-peer transactions as well. In this way, these protocols serve to maintain immutable and robust data stores of various types of transactions, based on the requirement of the mobile app in question.
Whether or not cryptocurrencies become redundant in time, the impenetrable encryption underlying blockchain technology will stand the test of time. Blockchain is promoted by a host of financial institutions, healthcare organizations, real estate firms and several other sectors in need of tamper-proof databases and transactions.
Things to consider before adopting blockchain mobile apps
It is an intricate undertaking to integrate blockchain into mobile apps and it is even more complex to render the app secure. It's ideal to work with skilled app developers from a reputed blockchain app development company who are well-versed with the ins and outs of the technology.
Let's check out a few considerations that can help you to smoothly incorporate blockchain technology into your mobile app project.
Clearly identify if your business needs align with the benefits of blockchain technology
At the start, set out your business needs and gauge whether there is a requirement for a transaction and ledger model for the app you want to develop.  If your requirements include accountability, trust and transparency then it would be advisable to opt for a blockchain app.
Take advantage of blockchain open-source platforms
The use of open-source blockchain platforms that require the least amount of experience will help with quick development and faster time-to-market.
Some of the major platforms that offer a smooth and streamlined blockchain app development include HydraChain, Eris, OpenChain, BigChainDB, MultiChain, Stellar and more.
Remain updated and maintain the relevance of technology
You would need to make sure that developers working on your project are continually upgrading their skills. This is because new technologies and updates change rapidly and it's vital to incorporate those changes (when needed) into your assets as well. In addition to theoretical upgrades and training, developers need to remain active on social media and panel discussions to stay up-to-date.
Blockchain applications have the capacity to transform almost all aspects of the way you work.  The core architecture of the technology will create a high level of transparency and accountability in your daily operations. So it's vital that you engage the services of a top blockchain app development company to robust blockchain apps.