4 Key Practices to Secure Your Blockchain Wallet
February 1, 2021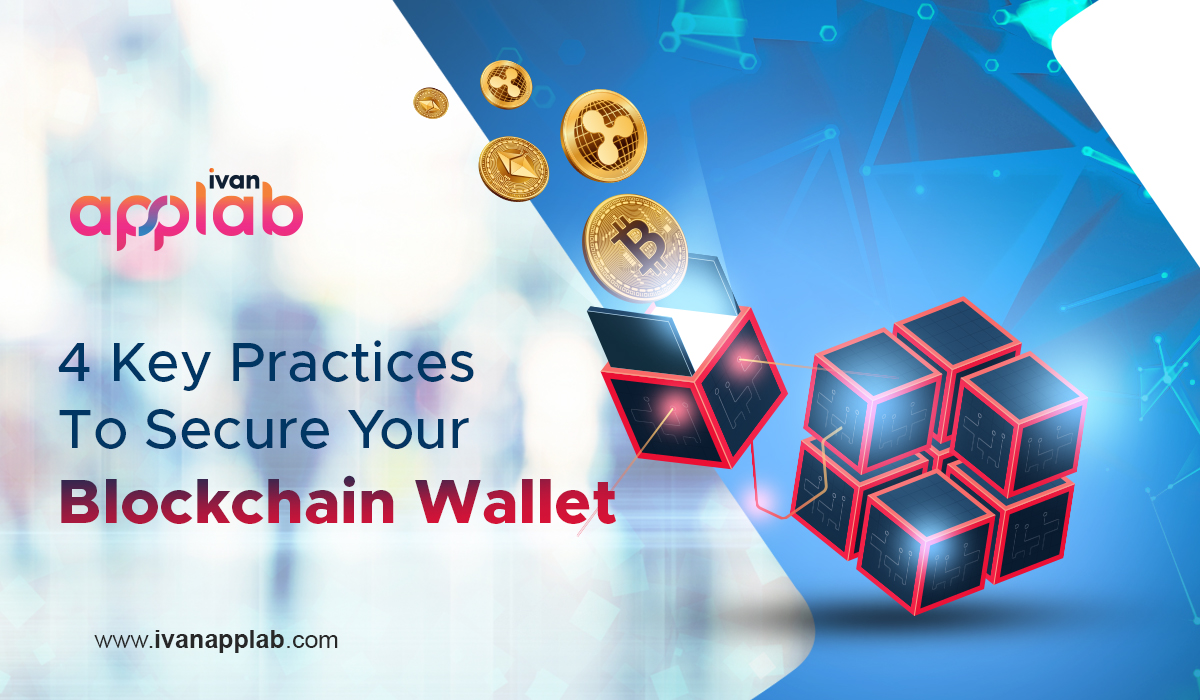 Moving leagues ahead of its initial beginnings in Banking, currently a range of industries are harnessing the power of Blockchain technology. Hence, the need for consulting a top blockchain development company is on rise.
Being a secure, decentralized and tamperproof means of digital asset management, it's no wonder this digital disruption is making an impact on so many industries. Nonetheless, its primary use case is to function as infrastructure for digital currency or 'cryptocurrency' exchange.
As a leading blockchain development company For users who want to store and transfer cryptocurrency, a blockchain wallet acts as an indispensable asset-management tool. Despite the fact that blockchain possess highly secure architectures among the modern software available, blockchain wallets have a chink in their security armor, namely private key storage. Hackers can potentially gain access to a blockchain wallet and a holder's funds by taking advantage of the exposure of the private key. No matter what wallet you currently use, here are a few best practices to ensure the security of your keys.
Our expertise as a blockchain development company recommends to not disclose your private key to others
After your transaction is executed on the public blockchain, any non-critical data will become public. Hackers may attempt to communicate with you, eliciting sensitive information through emails from addresses that for the most part appear legitimate. Ensure that you do not store your private key anywhere that allows public access.
Blockchain technologies ensure that your wallet software/firmware always remains updated
In an effort to keep pace with up-to-date security protocols, regular software updates are made available by software and hardware wallet providers. Users that have mobile, desktop or hardware wallets should ensure that their wallet software remains continuously updated.
Utilize both hot and cold wallets
Blockchain wallets that have access to the internet are particularly vulnerable to cyber attacks carried out either to corrupt or steal private keys. A good strategy would be to keep a sizable amount of your cryptocurrency in cold (offline) wallets and store minor amounts of your funds in hot (online) wallets.
Use multiple layered authentication steps of blockchain technologies
When using Blockchain wallets a good practice to safeguard your funds would be to use several layers of authentication. In addition to the password layer, companies also offer two-factor authentication as further security layers.
Blockchain wallets make it possible to transfer value anywhere in a very easy way and it allows you to be in control of your money. You should make it a point to remain updated with the latest security news, attack techniques, and prevention strategies.