How To Ensure That Your mHealth App Is A Big Success
April 13, 2022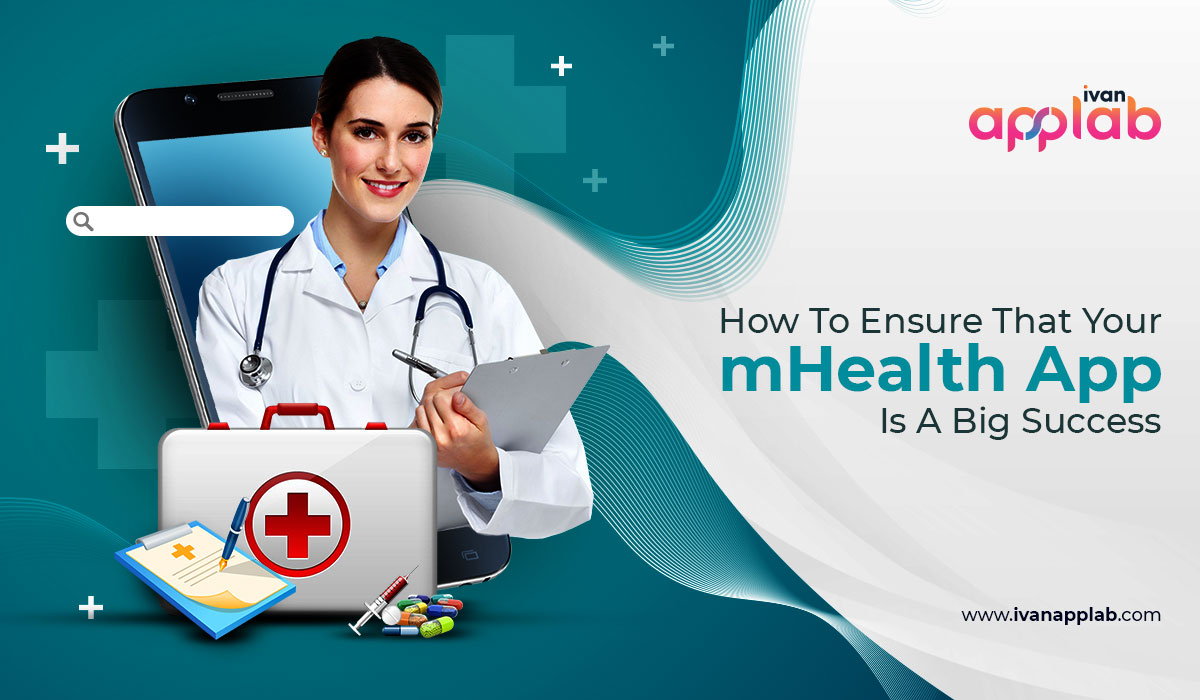 The healthcare sector has transformed like never before over the past few years, in fact it will continue to go through more and more growth. Technological interventions enable the automation of several processes. It serves to decrease paperwork, admin processes, and also the dependency on continual offline connection. This type of evolution has been particularly valuable in the midst of the ongoing global pandemic where the risk of viral infections is considerably high. mhealth app development services can offer a 360-degree approach to a host of healthcare challenges, alleviating the pressures on medical staff and dealing smoothly with patient care. 
mHealth apps are an integral aspect of the current solutions on the market. They are turning into a crucial part of tying together different operations, such as remote monitoring of patients, appointment scheduling, and hospital software. For this reason custom mhealth app development is becoming increasingly in-demand and draws in a substantial amount of investments.
What Causes Failure Of Certain Healthcare Apps?
Creating a healthcare app can be complex and a challenge; also in a lot of cases institutions do not get the projected outcomes. The final product may just not cater to the client's needs. Moreover, the competition is quite high, so in case an app is not fulfilling its role adequately, it can readily be substituted for a more effective one.
It's not unusual that apps fail when they have not incorporated the latest trends and user expectations during mhealth app development services. mHealth apps are expected to suit the convenience of users and be easy to use. Accordingly, before creating your app, conduct a full analysis of your target audience.  
Clients are looking to gain accelerated and transparent services, so a crowded interface devoid of any intuitive UX would be rejected by most users. What's more, you would need to give high priority to the layered security protocols as your app will be handling confidential medical information.
Varieties Of mHealth Apps                                       
mHealth is the catch-all term, taking into account a range of software solutions, based on main objective, key functions and user base. Diverse use cases and services call for a specific approach to the design, building, and maintenance of applications. mhealth applications come in three major categories.
Apps for healthcare workers
Software of this type offers mHealth solutions for doctors and other healthcare workers. They accelerate administrative processes, eliminate tedious paperwork, and bring automation to several processes. These include tasks like patients' monitoring, care management, prescription management, diagnosing, and medical data management among other things. Furthermore, these apps can be valuable for all healthcare staff, for instance nurses, doctors, pharmacists, laboratory workers and administrators.
Patient-centric apps
The main focus of mhealth app development services is delivering highly expedient, labor-saving and outcome-driven platforms to patients that prioritize their overall and specific care needs.
This type of application can cater to several patients' requirements, be it maintaining a health and fitness diet to speeding-up the appointment process. Through mHealth apps translates to easy self-operated accessibility to users in regard to various care-related processes.
Apps for healthcare institutions         
Pharmacies, clinics, hospitals, and other healthcare organizations can leverage mHealth apps to facilitate the institutes' workflow, patient reception and management, efficiency of administrative staff, etc. App solutions such as these can be led by sophisticated software solutions that empower administrators to tackle and supervise all related tasks remotely.
Ivan Infotech is a leading provider of mhealth app development services, offering exceptional products that elevate processes for healthcare institutes.