Everything That Entertainment Apps Can Offer You
May 24, 2022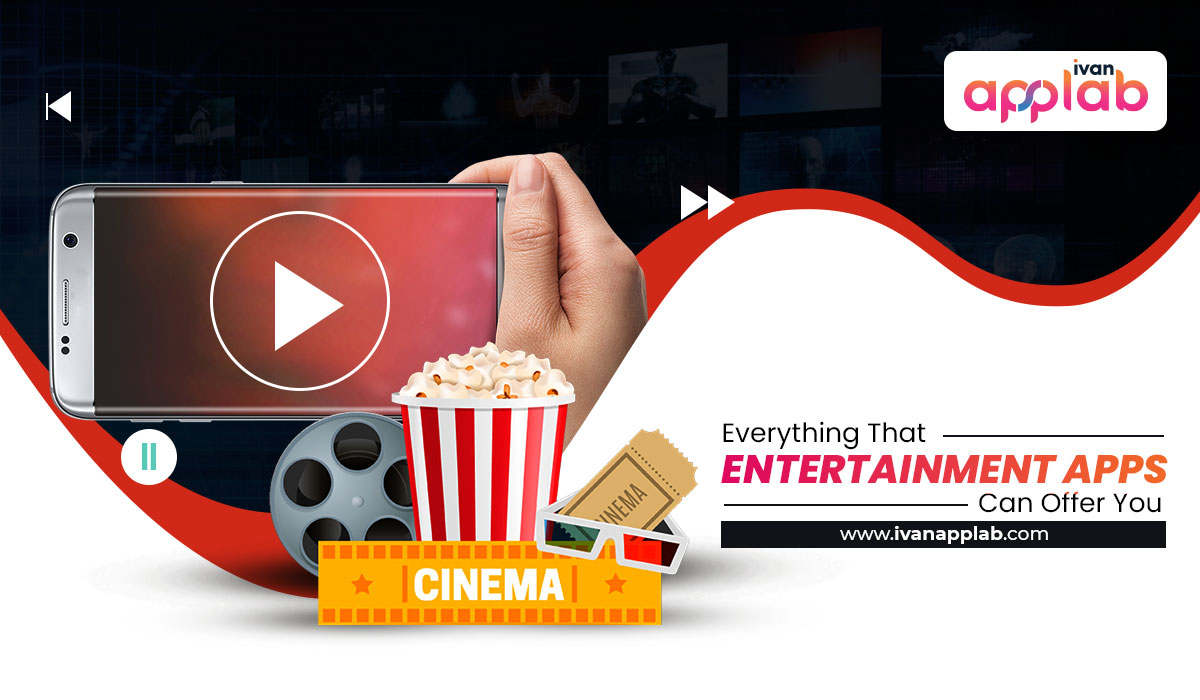 Entertainment is predominant in most people's minds, especially when people are working remotely and spend long hours at home.  These apps provide their viewers the entertainment they long for and let them interact with users no matter their location. It stands to reason then that a host of businesses are opting for entertainment app development services to carve a niche for themselves in this lucrative industry.
Different Genres Of Entertainment Apps
Film/ TV: The popularity of streaming apps cannot be stressed enough. Apps of this variety offer users the chance to stream movies and shows of their preference from the convenience of smartphones whenever they want to consume it.
Games: There are countless gaming apps in the market but in case you create a compelling game with an exceptional concept, idea and visuals you can quickly succeed in your business generating considerable revenue through your app.
Media/News: Apps of this type cater to users who are concerned with keeping tabs on the latest happenings around the world. Users of various age groups consume content on these apps when it is offered in an informational and entertaining format.
Music: Music apps are highly popular and millions of users engage with this type of app. Its accessibility offers playlists, countless artists, genres, languages, opening up music discovery to users all over the globe.
Apps and the entertainment industry
When you reflect on the amount of mobile phones in the world against the amount of desktops and TV sets, the former comes on top by a considerable margin. From this it is clear that your prospective audience will be far higher by means of entertainment mobile apps.
Here's a look at the diverse ways in which apps have made a significant impact in the entertainment sphere, prompting businesses to go in for entertainment app development services.
Maximizing user engagement
As their ultimate purpose is entertainment, apps in this sphere drive high engagement rates among audiences whether or not there are cues for the app itself. This obviously occurs as entertainment apps are typically feature-rich and offer a wide selection of popular content to choose from, raising the attention of most users considerably.
Supporting platform independence
Entertainment apps are configured to present an independent digital platform. Sports, movies, music, news and other entertainment are streamed with these apps. Millions of content creators have been able to display their offerings and draw a following that interacts with their content.
Staying abreast of and leveraging trends
Predating the social media era, it may have been a challenge to stay on top of trends in the world of entertainment. Nevertheless, this is no longer an issue, as entertainment app users can come to know all the latest and popular entertainment offerings that are trending in the world and consume it.
Offering seamless content and flow
Through entertainment app development services sophisticated apps are created with the capacity to share content across the globe in a friction-free manner. Top content creators are taking advantage of entertainment apps to spread their content and expand its exposure to a targeted audience. Even spontaneous uploads by content creators are able to reach huge audiences without too much effort.
With changing consumer perspectives, smartphones can provide viewers a convenient and continuous access catering to their entertainment needs. With this in mind, if you are a growing business wanting to break into a profitable realm, entertainment app development services can be of tremendous help.