Your Stage By Stage Guide To Wellness App Development
April 20, 2022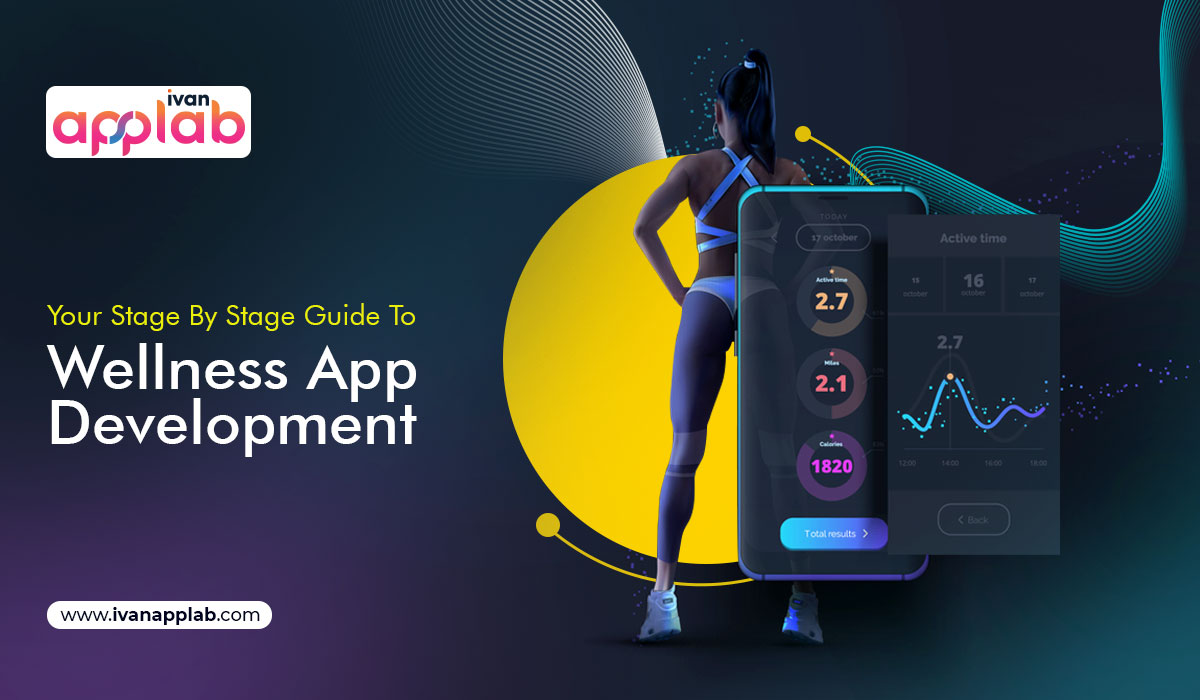 These days people of all ages are concerned with keeping up their health and wellness. Apart from medical issues, overall fitness is currently a primary concern of people whether or not they lead a sedentary way of life. Furthermore, the pandemic has just made matters worse. Today there are an overwhelming number of smartphone fitness and wellness app users. To keep attracting and retaining users, you would have to offer the most ideal wellness app features. So, in case you want to get familiar with the process of making a wellness app through wellness app development services, here we'll explore all the nuts and bolts at every stage.
Market Research 
At this early stage, the team handling your mobile app development will conduct a primary market research to figure out if your fitness app concept will be in demand among prospective users. If it's marketable, research will have to be conducted to check which routes will have to be taken to ensure this outcome. You'll brainstorm with a product manager, designer, and project manager to:  
Create an overall plan for your app inclusive of requirements, solutions, challenges, competitors, monetization routes, acquisition channels and your app's USP.

Assess your fitness app's logic.

Create a list of epics in accordance with the major functionality of your app.

Make a detailed customer profile

                        

                             
Concept validation
You would need to analyze end-user challenges that your app will be designed to overcome, as part of the discovery phase. To evaluate your app concept you would next have to design solutions that your app will provide your users. When you get wellness app development services, the UX/UX designer, project manager, developers and QA professionals will offer their inputs to help you arrive at the right conclusion and proceed with development.   
UX Design
After the concept is validated, the developers will start designing an all-inclusive app interface as well as screen dynamics. You would require the skills of the whole app development team during the UX design phase to:                             
Design a data structure and establish links in a data-flow plan.

Create a prototype app with an interaction-based interface which points out the location of all control elements of your app.

Chalk-out a basic project plan with deadlines and responsibilities.

As concerns functionality and details, high-fidelity prototypes match the final design the closest.
Designing and Developing
Your wellness app development services backlog will be divided into sprints at the design and development phase, this usually takes approximately two weeks. Those in charge of your project will rank tasks according to priority, monitor their advancement, and supervise the backlog.
The team outlines the functionality designs, fine-tunes documents, and establishes the technical environment for the upcoming sprint while carrying out sprint planning for the technical setup. During the development sprint the app is built, and a project manager schedules further sprints along with documentation.
Tests and Fine- Tuning
At this point the entire team offering wellness app development services would be involved. Once you create a full-fledged wellness app, the testing and enhancement stage temporarily stops, but it restarts in case you want to make modifications.
This stage involves:                                                                          
Tracking of KPIs for your fitness app

Capturing feedback from users and accommodating it

Identifying the gaps in your app

Resolving the bugs

Refining the functionality of the app

                                                              
Ultimately, the time will come to launch the app to the app stores. Nevertheless there will be continual updates and upgrades as your audience keeps increasing, and the wellness app keeps evolving. At Ivan Applab, we offer top-notch wellness app development services, building apps that intuitively serve the needs of your users.