The Impact Of Wearable Apps On The Healthcare Sector
March 24, 2022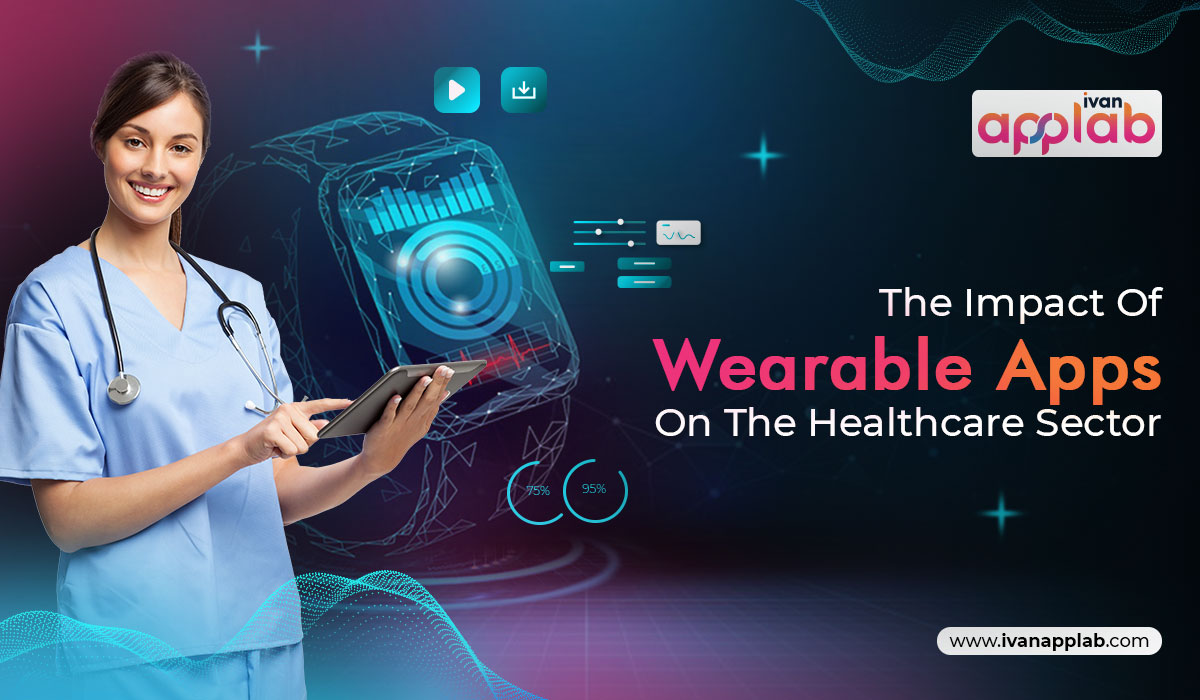 The wearable app industry is a rapidly growing sector that has the capacity to save a tremendous amount of healthcare costs and simultaneously serve to battle against chronic illness and enable users to enjoy longer, healthier lives. Many businesses have seen that wearable innovations can enhance the level of patient care and also decrease the cost of care, in terms of rehabilitating patients remotely. Intuitive solutions created by wearable app development companies are becoming increasingly vital in the everyday management of chronic conditions and diseases. 
They ensure that you receive HIPAA compliant wearable apps which means that the solution adheres to the latest regulations and guidelines of the sector. Wearables in an unprecedented way are equipped to proactively recognize symptoms and derive a more advanced cure for various ailments at the very early phases.
Preventive care
With the help of nanoparticle capsules injected into patients, their medical health can be tracked easily. By means of a wristwatch wearable attached to the patient's wrist, the nanoparticles transmit a reading of their health. The data from the wearable is processed by the AI of the solution and through machine learning, the inconsistencies and other health issues in the wearer's body are detected.  
If issues are identified, the wearable shares that information at a very early stage such as an impending problem like a carcinogenic tumor or atrial fibrillation that could lead to clots. A wearable app development company can create a customized app solution that leverages AI technology.
Receive medical recommendations
When an irregularity is detected, the wearer will be able to report it to the physician handling the health or an AI doctor. Typically AI doctors are an individual neural network that consists of a deep learning algorithm that is able to identify illnesses far quicker than a human physician.
Under wearable app development, the algorithm is able to make sure that the solution is not prone to errors and can put forward all possible findings via a module that can teach itself.
Monitoring blood pressure and pulse to reduce stress
Fitness tracking is made possible through wearable app development, leading to app products that monitor factors like sleep cycle, heartbeat and an array of other biologically derived indicators. These wearable devices are vital if patients perform an exercise regimen to ameliorate their health issues. Accordingly, tracking apps have the capacity to showcase their advancement clearly.
Furthermore, patients can use their wearable devices to offer them everyday prompts to go for a run, check their heart rate stats or weight, blood glucose and blood pressure. Likewise, the real-time monitoring of wearers' vitals such as pulse and heart rate, and offers them notifications of when they should take some rest.  
Managing medication
AI doctors are able to set your prescriptions. Through the inner-workings that run the AI-based technology, the health of the patient is tracked and the information is shared on the app which is configured to set medication prescriptions to patients.
Once the prescription is generated it is shared on the wearable app from which they can check what medication they need or even directly place an order through the app's payment system module.  The wearable app can also be set to share reminders that tell patients when it is time to take their medication.
The blend of AI technology and wearables is bringing about tremendous waves in the healthcare industry, making it more affordable and efficient. Will you be consulting a wearable app development company soon?