How to Enhance Your Business ROI with Entertainment Application
June 1, 2021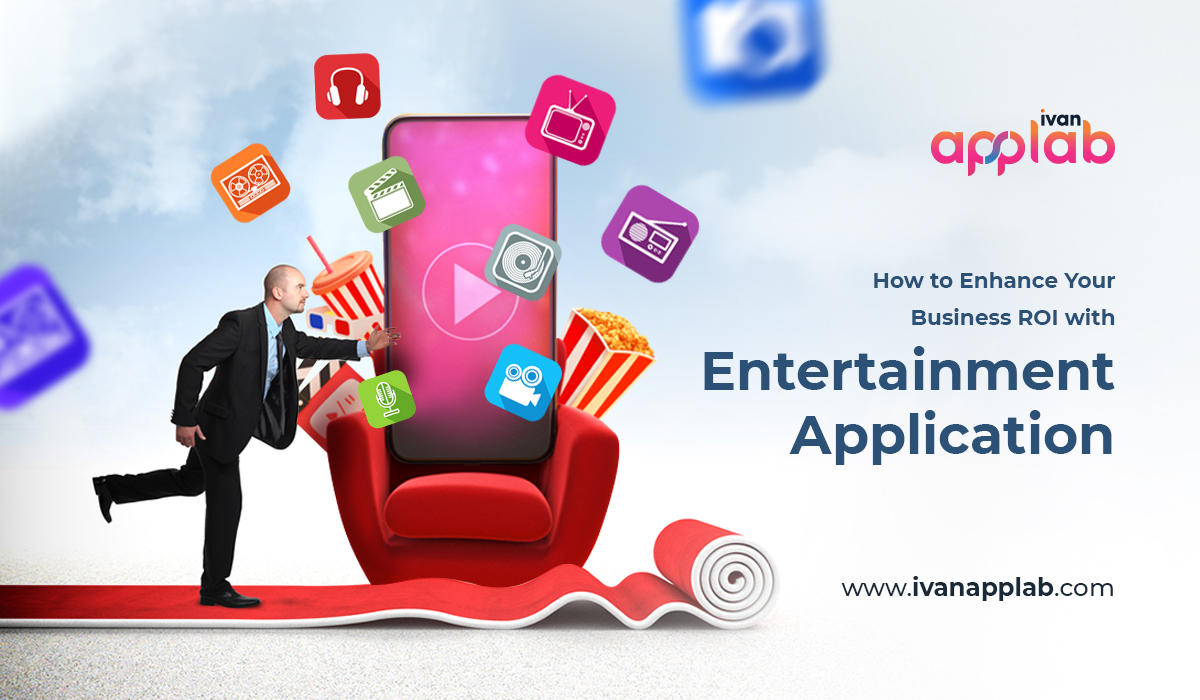 Work for hard party harder – It's our customers' slogan, who agreed it can provide far more value and profit to create entertainment mobile apps than an app for work. Being an entertainment app development company, we like to create such applications as ourselves. And we want to share the findings with you, of course.
We will describe in this article the apps that we've made, the brightest and the most exciting. Read our clients' success stories until the end if you did not think of entertainment apps as a big startup that aimed at generating profit.
Making Money with Entertainment Apps 
In two ways, customers always go to app stores: they are searching for a real solution or just bored. The second case involves entertainment applications that can entertain users and benefit their owners.
A list of entertainment applications is not necessary because it will differ and rely on your ideas. Just one thing is popular – they must carry the great mood. It is more critical for a startup to find out which business model to make the most of its profit.
The best way is to research the rivals and entertainment app development company in the mobile entertainment field. Choose those apps that resemble your idea, and determine how you monetize. In order to find out what kind of monetization prevails for Android and iOS apps, we tested those with the most efficient mobile app analysis tools. The findings are as follows:
Free Apps:
Applications with the in-app purchasing feature take the lead in the free app category. It means that users have to pay for some extra features, open new levels in a game or receive some premium content. Then go for free ad software. Keep your requirements straight to the entertainment app development company so that they can help you in the best way. 
Paid Apps:
This category consists of games, applications, and sound editing features that enable customers to alter their voices.
Grossing Apps:
Most applications are linked to streaming functionality in this group. You can access your favorite TV shows, games, or movies through customers.
Think about your target audience and the channel they use to know what monetization and business model suits both your needs and expectations. Ask your entertainment app development company to set that up. After that, you can opt to monetize or even alter the concept of your mobile entertainment app in order to have a better niche.
Attract Customers with Entertainment Apps 
You need to think about an interaction plan if the target audience of your mobile entertainment app is established. It does mean before you reach the mobile app development level, you must know how the application can acquire and involve users. Take help from the entertainment app development company. One of the key distinctions in entertainment applications from the rest is that consumers seldom solve real-life problems. That is why you need to bring something special and attractive to your attention. You can use one of the following consultancies if you have problems with the entertainment app ideas.
Flawless Application:
Make sure the app functions well. Make sure the app is functioning smoothly until launch day. People can only wait if they have to deal with a problem. If the app is sluggish, they call the rivals for entertainment apps. Therefore, you should start developing an MVP app. Contact us, the most reliable entertainment app development company. There are just a few features that your app can have but they should function well.
The Best Experience:
Offer the best experience for the first time. Were you aware that nearly a quarter of all users leave apps if they don't like their design or understand how to use them? This consideration should be on your priority list as a first-time experience. Imagine a customer when the app is over. Open and take a critical look at your app.
Simple Registration:
Certain product owners do not know the value of collected data from consumers. This move however enables you to enhance your app's customized approach. Experience has shown that users give up when the registration process is exhausting or too lengthy. Get more information from an entertainment app development company. 
Social Add-ons:
If users like your app, they want to talk to friends and family members about their emotions. This is why customers need a chance to submit content, posted on their pages, or invite friends to the app to friends via chat or social media in your app.
As a reputed entertainment app development company our own experience shows all the measures that we have described. Ivan has offered a lot of various entertainment applications and we have chosen to bring you our best entertainment applications.